Smaller Is Better…

I've been saying that for years, and now the rest of the world is saying it too.
The "Big Box" communities have been hit harder by COVID-19 than Residential Assisted Living homes coast to coast. That is for many reasons, but the fact is RAL homes have had only minor disruption in service and the health of their residents resulting in limited impact over all. Many of the safety protocols we have been operating with for years are only now being recognized and copied by Big Box communities.
When it comes right down to it, smaller homes are safer overall with better caregiver-to-resident ratios. They are actual homes and not hotels or institutions pretending to be. The need for Residential Assisted Living homes is growing by the day. Residents are moving out of larger facilities and into RAL homes because they are recognizing that smaller is better. There is also growing "pent up demand" as many families have opted to take care of their elderly loved ones that need assistance at home. That is creating a lot of stress and family pressures that they are anxious to resolve.
The good news is this pent up demand will be exploding onto the market, filling beds from coast to cost. The need is bigger than ever and to help meet the demand for more beds and RAL homes, the RAL Academy has expanded their training options to include a virtual 3-Day FAST TRACK training experience. There has never been a better time to start or expand within the RAL industry.
Always remember to Do Good And Do Well.
– Gene Guarino, Founder, AL Family
---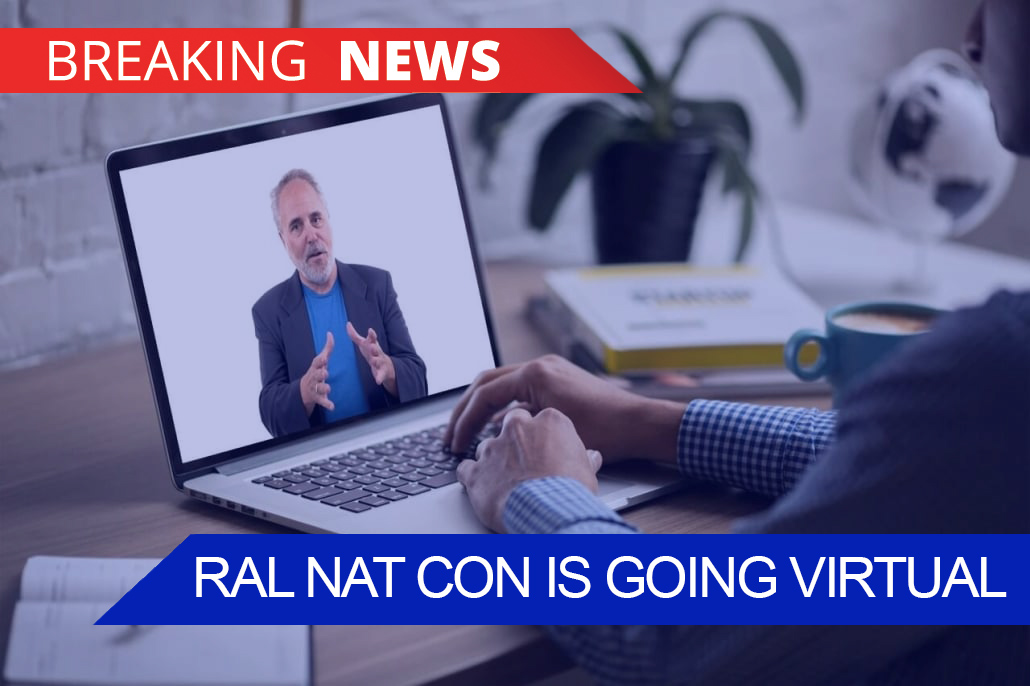 This incredible 3-day, once-a-year event is going online. Industry professionals, entrepreneurs, lenders, investors, equipment and support service providers from across the country will be coming together to network, learn and grow.
This year's theme is:
2020 – The Year Of Clear Vision
Take advantage of this amazing virtual experience from the comfort of your own home or office. All of the keynote presentations and educational sessions will be presented individually. That means you don't have to choose between 3 or 4 great topics that are happening at the same time, and you will be able to attend each and every session. You will also be provided with a complete directory of every speaker, sponsor and exhibitor, so you will get all the information and training you need first hand.
Join us remotely and interact with like-minded entrepreneurs and industry professionals to further equip yourself for success in this amazing industry. Take your place as part of the solution for senior housing in America.
Mark your calendars and register to join us.
October 9-11, 2020
This Is THE Event of The Year and an experience you will not want to miss!
For more information and the best pricing to attend, click link below.
---
Smaller Is Better In Assisted Living
During this period of social distancing and the COVID-19 pandemic, people are beginning to rethink the idea of grouping large numbers of seniors together into nursing homes. Not only is the big box model flawed in terms of keeping residents safe from easily spreadable diseases, but it is not even the environment in which seniors thrive or want to live.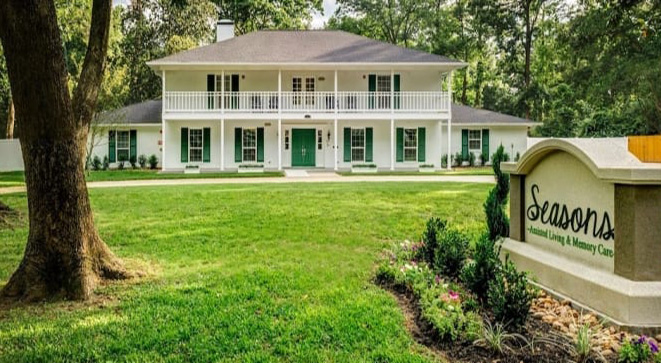 RALA Success Stories: Shawn
Success with the RAL Academy formula from one of our star students. Shawn is a real estate investor and CEO of Seasons Assisted Living & Memory Care in Texas and is another great example of what can be accomplished with the right plan and the motivation to do good and do well.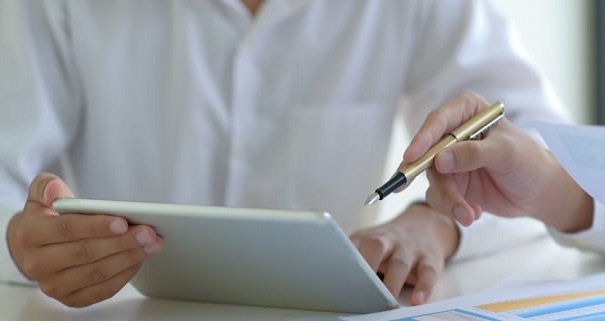 The Simple Solution to RAL Profitability
When it comes to owning and operating a residential assisted living home, price is key. This is why Gene Guarino, owner and founder of the RAL Academy, has created a resource called the Profitability Calculator to help current and future RAL business owners and operators thrive.
---
The RAL Academy is the nation's premier training resource to help novice and seasoned entrepreneurs to take advantage of the incredible investment opportunity in Residential Assisted Living.
Explore Our Many Training Opportunities Here
Begin your journey in residential assisted living with our certified training course from the comfort of your own home
P.S. We have some amazing offers on our training right now! Click here to check them out.
---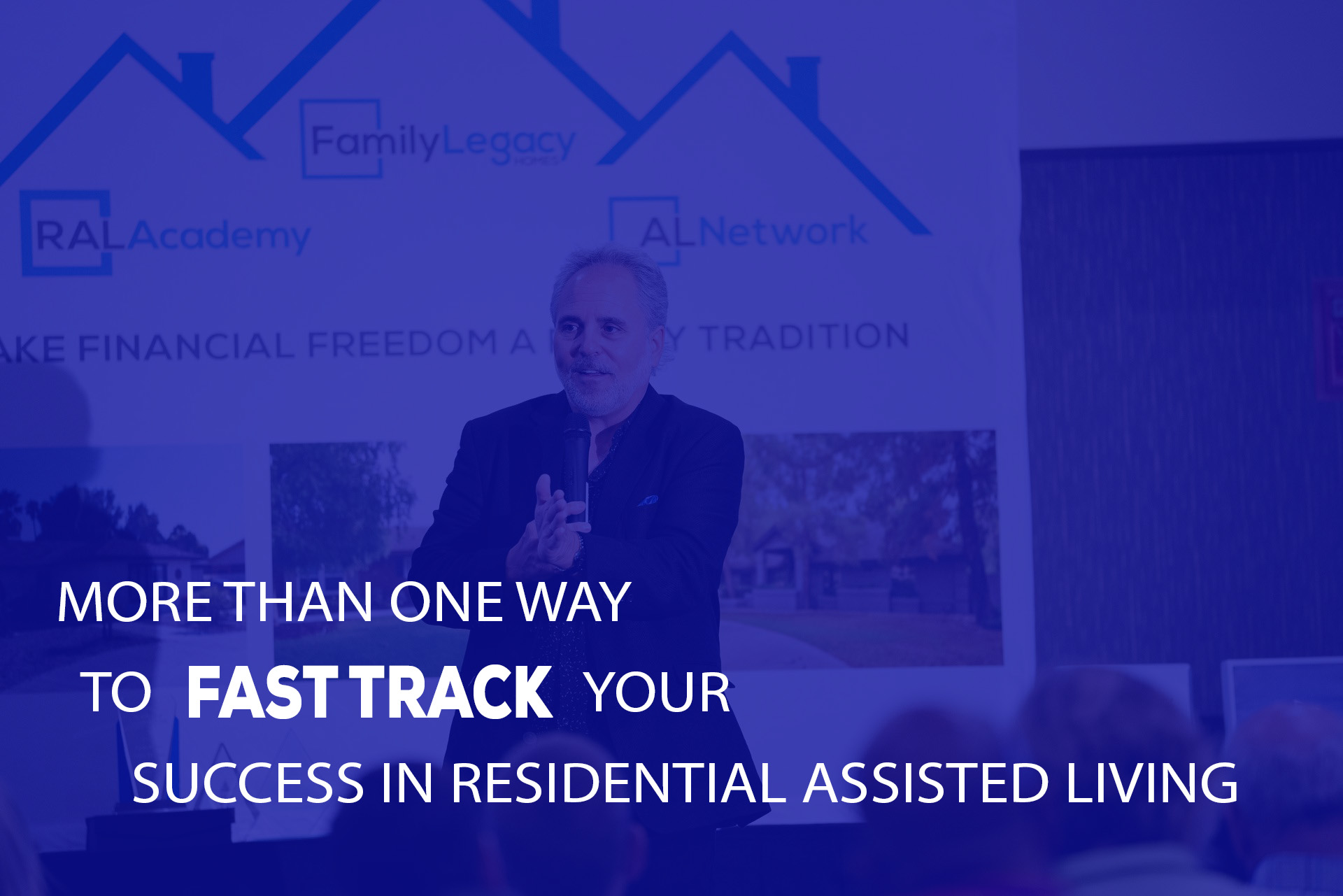 "RAL Academy is a comprehensive 3-day program teaching you how to run your RAL home as a business instead of it running you."
Not only will you be ready to take action as soon as you leave the class, but you'll also meet and connect with many other like-minded professionals from all over the country with experiences that can help your journey.
---
Discover Our Upcoming 3-Day Training Events

Virtual 3-Day Training
Live In-Person 3-Day Training
With much of our training going virtual, this is a huge opportunity for you to take advantage of live in-person training. Spots will fill up fast. Reserve yours today!
Get your comprehensive road map to success in residential assisted living!
---

A Word From RALNA's President
Smaller is Better.
There are more than 35,000 residential assisted living homes across the U.S. Despite this seemingly large number, there are fewer than 300,000 residents in these care homes.
Despite being a relatively tiny part of the senior care market, survey after survey done by the Residential Assisted Living National Association ("RALNA") reveals the truth, Smaller is Better. Smaller assisted living homes are better in so many ways. Fewer falls, better caregiver ratios, and much less occurrence of COVID-19 and other infectious diseases.
Smaller homes provide an invaluable care alternative for seniors and their families in a market full of giant national chains.
Freedom to choose the right setting for the seniors in your family is a fundamentally important right and we exist to help ensure that choice remains available to all.
– Brian Pinkowski
And check out our new RALNA website
It has been updated with more resources & benefits for your RAL business.
---
The Top Locations Prime For New Residential Assisted Living Homes
So you've heard about the amazing investment potential in residential assisted living and you want to get involved, but where do you start? There are significant increases in senior population in geographic areas across the country that could indicate there will be a rise in demand for senior living. The following demographic trends might shed light on the best locations to build your business.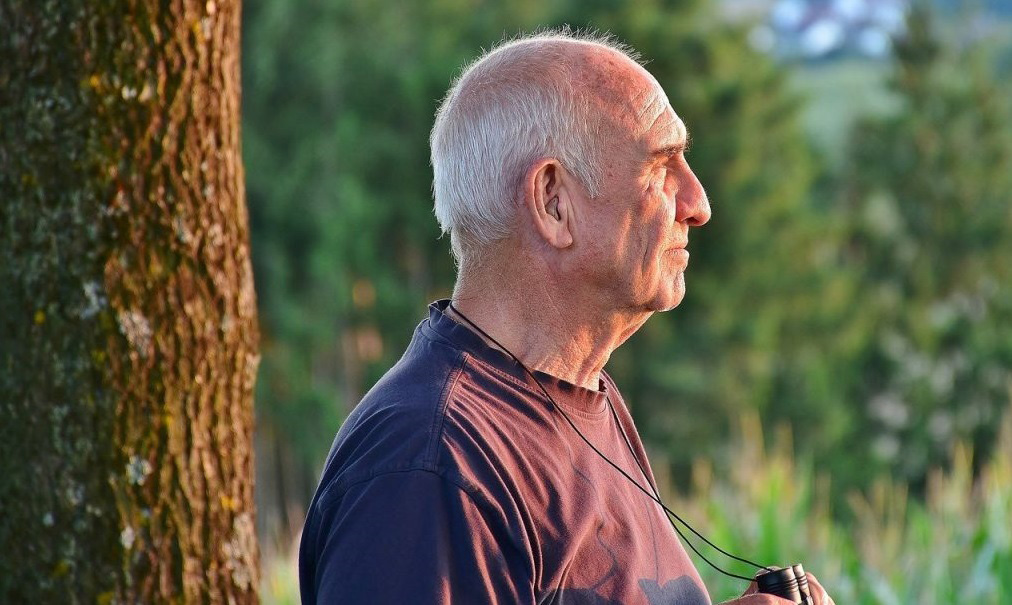 Is Your RAL Brand Elevated?
Standing out from competitors is a constant pursuit for entrepreneurs and marketers, and the same is true for assisted living businesses. As RAL owners, we have one of the most amazing products and services out there, but if the marketing message isn't clear we'll miss huge potential.
Why Seniors Lose Their Appetite & What To Do About It
We all know that proper nutrition is critical for overall health and wellness, but what about when seniors lose their appetite? Why does this happen, what might it mean, and what can be done to help them regain healthy habits?
---

Connect with us on social media to stay up-to-date on everything the RAL National Association is doing. We are stronger together.